Floating Contact Form Portlet
Tilbage Supply Chain 4PL - resilience in the new reality
Orchestrating your success - How 4th party logistics can support you to pursue opportunities and build supply chain resilience in the new reality.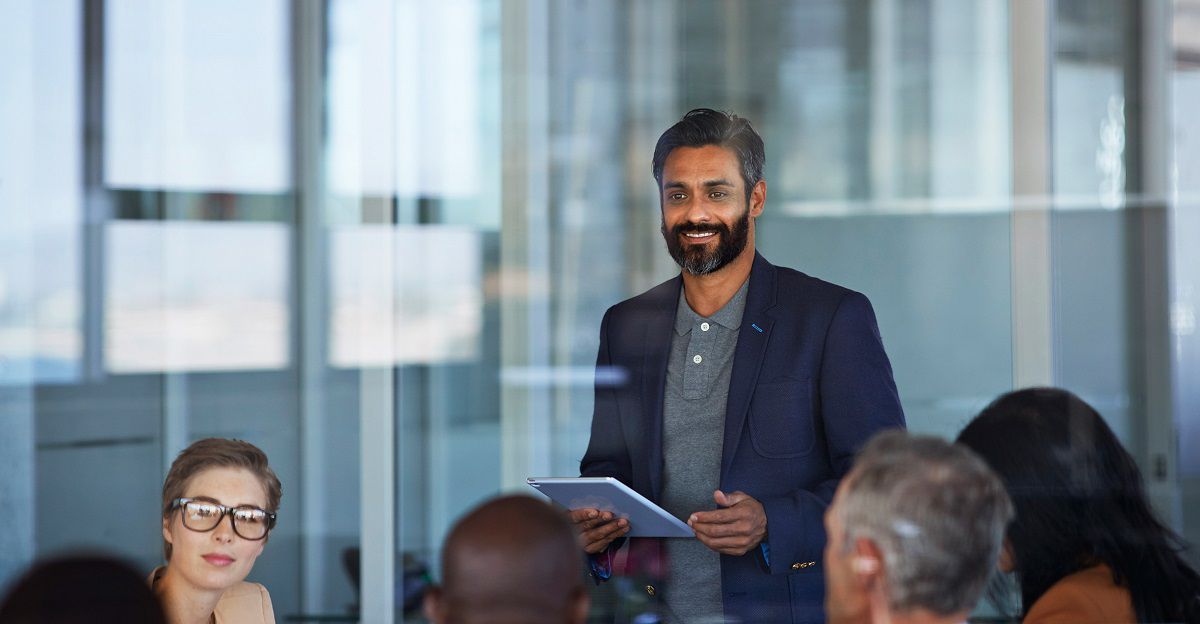 In little more than a few weeks, the world changed. Covid-19 brought severe economic disruption. Manufacturers around the world came to a near-standstill, global freight transport slowed, lockdown and social distancing measures became the norm.
Yet amid unprecedented market conditions, supply chains have managed to adapt relatively quickly. They have largely dealt well with uncertainty and volatility - which bodes well for the future, because increased flexibility is set to be a central feature of the reshaped environment, along with a step-up in innovation and increased connectivity.
Covid-19 has overturned a lot of previously comfortable assumptions - and not only awakening employers and their staff to the advantages of teleworking. Supply chains that were previously overlooked or taken for granted have suddenly taken centre-stage, especially the need for increased collaboration between individuals and organisations amid a physical dispersal that has called on previously untapped qualities and capabilities.
Economic and political turmoil
While the pandemic has been a major challenge for everyone, it's best seen as the biggest – and most sudden – of a lengthening series of transformations. Recent decades have seen the rapid globalisation of the world economy, significant demographic changes, and a shift toward greater sustainability in business operations. We've also experienced the rise and rise of e-commerce.
At the same time, economies have been affected by escalating international political turmoil - most prominently the growing friction that erupted into the US-China trade conflict, which has seriously affected the flow of essential manufacturing components as well as of finished goods exported from Asia.
Little wonder, then, that the term VUCA – an acronym for volatility, uncertainty, complexity and ambiguity – has been steadily entering the language of logistics discussions. And that's despite the fact that anything unexpected, unknown and – worst of all – unknowable has traditionally been seen as the enemy of smoothly-operating supply chains.
Clearly, the VUCA world has been with us for a while, well before the arrival of Covid-19, and once solidly established supply chain paradigms are being questioned.
Flaws, but real opportunities
Systemic flaws have been truly exposed. Modern supply chains were constructed to strike a balance between high performance and the lowest possible cost. That has left us with long, extended systems that are in many cases also highly complex, low in visibility, and sometimes lacking critical safeguards against disruption.
All of this has demonstrated the need for greater resilience, but also highlighted opportunities. Supply chain managers are now learning to live with and manage disruption on an ongoing basis. Just-in-case appears to be replacing just-in-time as the order of the day.
Supply chains need to be purposely designed to handle different 'what ifs?' as the focus shifts from maximum efficiency at the lowest cost toward the goal of ensuring a robust supply of goods.
Supply chain dynamics
The question is: how can we best engineer this transition?
Clearly, the choice of logistics support is critical for companies looking to steer a way through the current volatile environment and adapt to a more permanent climate of uncertainty. They need to be able to rely on a trusted partner that offers global networks, along with broad expertise in supply chain dynamics, and the ability to provide strategic business insights.
That's where the new breed of fourth-party logistics providers - 4PLs - can prove themselves. Their integrated approach, and ability to draw on a wide and deep range of resources, offers the ability to control infrastructure, manage resources and harness technological innovation to help manage change better.
One core capability of a 4PL is a global network of supply chain partners that offer customers additional third-party infrastructure to facilitate frictionless operations. It should also bring in valuable additional skills, intellectual capital and hands-on expertise capable of delivering strategic enhancements in periods of disruption. This can be critical in ensuring that their clients are fully fit for the future.
Using those assets to generate creative, actionable ideas is and will continue to be crucial. One major global pharmaceutical group says out-of-the-box thinking from third parties has proved critical to its business in recent months, and it expects to rely even more on solutions provided by external logistics partners in the future.
Real-time visibility
With their ability to orchestrate the entire supply chain, 4PLs can support clients by providing them with access to a unified ecosystem. At the centre of this is a digital control tower that delivers the real-time visibility into operations required during periods of both disruption and transformation.
And this is a genuine need – just one-fifth of supply chain managers are able to say that their systems do an excellent job in providing accurate real-time insights into supply chain performance.
But those that possess this capability certainly value its worth. One leading fast-moving consumer goods group says it has discovered that as the Covid-19 pandemic hit, the investments it had made in internal visibility capabilities came to the fore. This area will now get increased funding going forward.
Key differentiator
It's also clear that 4PLs can help deliver faster response times, and provide greater control and co-ordination through a single point of contact. Factor in extensive logistics resources and technology-led systems, and this will enable end-to-end management using any or all transport modes.
Around 90% of supply chain managers believe that data-driven insights have emerged as a key differentiator in 2020. However, information systems need to be well-tended and must be actively managed, reliable and use the latest technological tools to assist in understanding a burgeoning array of inbound signals. Only then will users receive the actionable, data-driven insights they need to be able actively to monitor, anticipate, forecast – and respond – effectively.
Clients understand this. As a personal care company notes, the pandemic has highlighted the need to work smarter and to be much more agile, "making the business case for the digital control tower even more attractive".
Breaking down the barriers to digital innovation
Digital innovation will be central to the future supply chain. A rapidly evolving logistics environment will be a powerful spark for innovation, and an accelerator of supply chain transformation. Today we are seeing the emergence of solutions based on technologies such as 5G mobile telecommunications, process automation, the internet of things, blockchain and artificial intelligence.
The winning strategy will involve leaning on some or all of these technologies to develop efficient as well as robust and responsive logistics processes. It also entails marrying that innovation to human expertise.
There are still barriers to be broken down, both in technology and the way information is used. Standardisation of the way information is shared remains an issue in the supply chain, often linked to differing levels of digitalisation from country to country. There are also obstacles to the sharing of information in companies' reluctance to share data for competitive reasons, or their use of different data formats.
These issues can be increased by cultural differences that are liable to arise on both sides when established companies interact with start-ups, whose specialist expertise may not be matched by broader industry understanding, or broad partnership networks.
Breaking down these barriers is part of the crucial role that 4PLs can play in helping make supply chains fit for the future and capable of withstanding unique challenges - even a medical emergency that puts an industry's operating habits and long-established assumptions to an unprecedented test.
Kuehne+Nagel Integrated Logistics: Orchestrating your success.